26 Jul

Stay Between The Lines

I always doodled as a child, whether it was in a journal, on my chalkboard, or the margins of my homework. I remember the first time I realized that everything I drew didn't have to be contained within the border of my page. That in fact, things were more realistic when they disappeared, broke the boundaries, or continued beyond the edge of the paper. Funny, considering as children we're always taught to stay inside the lines; when coloring, in our backyards, in the park, or even the lunch line.

I remember reading a great quote a few years ago, "you must first learn the rules, so that you know how to break them." I assume this is why there are so many arbitrary guidelines to life.

When traveling, more often than not, we are told to stay within the lines. Whether that means going through a security checkpoint, waiting to board a bus, or staying within the confines of a predetermined tourist district. I can recall a few occasions when the person working the hotel or hostel counter handed us a map and outlined the borders of the area we were supposed to stay in. This was for our safety, of course. Anyone that has traveled to Cancun or Cozumel has probably witnessed this. Good things happen inside the lines, bad things on the outside.

I've found this concept to be a frustrating and tempting hurdle. In fact, I think my most memorable travel experiences happened because we wandered a little too far, drove a little too fast, or simply didn't stay within 'the lines.'

There was that time we were picked up by police officers on the dark streets of Mendoza at 3:30 in the morning. We were walking from the bus stop to our hostel with heavy backpacks after a tumultuous 8 hour bus ride from Santiago. Apparently, the streets weren't safe that time of night and we were strongly urged to accept a ride to our destination.

There was that time in Southern Botswana when we were issued back-to-back speeding tickets. Handing over our driver's license while we drove around trying to find an ATM in the desolate countryside so we could pay our cash-on-the-spot fine, twice.

Then there was the time we wandered our way into Iquitos, Peru and trusted a local that didn't speak our language to take us on a tour of the Amazon River for a week with no supplies and absolutely no preparation. Just us, our guide, and a wooden boat.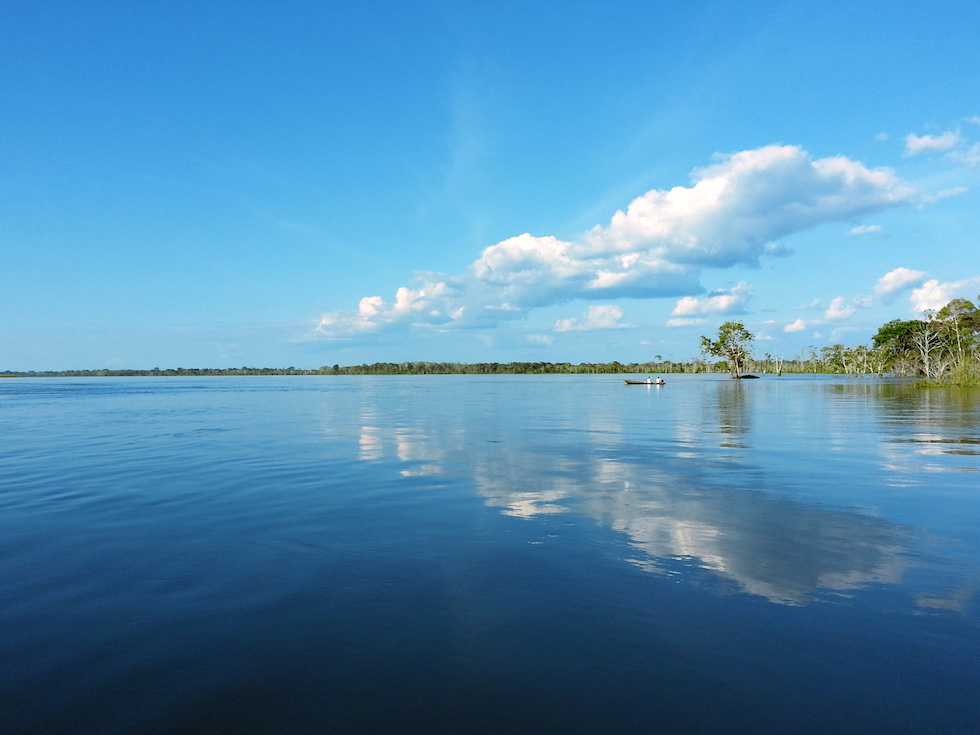 Or that time we hopped in a cab leaving Ometepe, Nicaragua headed for Grenada. Our driver began telling us about a beautiful beach town on the west side of the country, we quickly had him turn the car around and take us to the small surf town of San Juan del Sur. No plan, no idea where we were headed, and no clue what we would do when we arrived.
I could talk about these adventures for hours, laugh about them now. At the time they were a bit scary, but these are the experiences that turn into memories and hopefully encouragement to wander a little farther next time.
Sometimes lack of planning and leaving the tourist zone can bite you in the rear. We have those stories too. Puerto Barrios, Guatemala; poor planning dumped us in a near-abandoned resort with nothing else around us, no real form of transportation, and nothing to eat but Ramen Noodle for two days. Luckily we were able to buy a 5 gallon container of water from an 'employee.' The days were filled with us awkwardly sitting around the massive pools, waterslides, and game areas with a few locals that still used the facilities. Prior to that trip, I had always imagined how fun it would be to have a resort to yourself. I was very wrong. This wasn't a deterrent. It just pushed us to do things a little different the next time.
As an adult, staying between the lines manifests itself in other manners. The 9-5 work week, the two week paid-time-off, pre-packaged vacations, over planned itineraries, and 2.5 kids with a white picket fence. As we age, our inherent compulsion to stay between the lines causes us to lose our edge and often retreat to familiarity. Resist.
Resist the idea that trips must always be planned before you take them or that wandering too far outside of your comfort zone is a hazard. Perhaps there are times when you should stay inside the lines, like when trekking through old minefields in Cambodia or at dangerous border crossings. But I think there are a lot of situations that are padded with too much caution, too many rules and restrictions. Getting off the beaten track and wandering a little too far isn't about feeling invincible, or purposefully putting yourself in a dangerous situation. It's about taking chances and experiencing something real and authentic, something uncomfortable enough to change you, if ever so slightly.