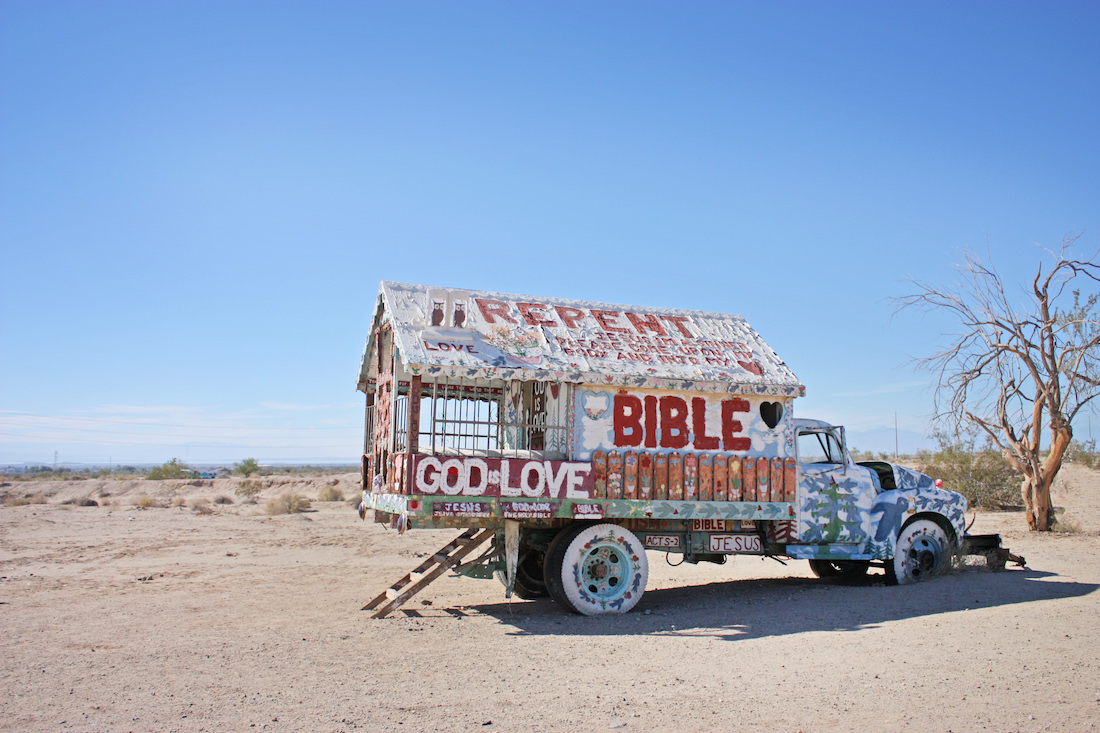 21 Aug

Salvation Mountain : The Southern California Art Installation

Salvation Mountain is a manmade art installation in the middle of the dry and barren desert just East of the Salton Sea. The mountain itself stretches 50 feet high, 150 feet wide, and is covered in over half-a-million gallons of donated latex paint. Leonard Knight created the Salvation Mountain as a tribute to God and love. For nearly 30 years he layered cement, dirt, and paint to create the mountain you see today. The monument is now maintained by volunteers and artists who hope to keep the fascinating attraction alive.

There is no fee to tour the mountain, but visitors are encouraged to donate paint to the cause. Whether you are on a day trip, just passing through, or on a detour from the Salton Sea or Coachella, Salvation Mountain is an entertaining attraction. This artistic oddity is surrounded by bizarre art pieces, elaborately decorated trucks, wooden boats, and a uniquely intriguing landscape. If that's not enough to satiate your weird art craving, Slab City sits just across the street.
Day Trip to Salvation Mountain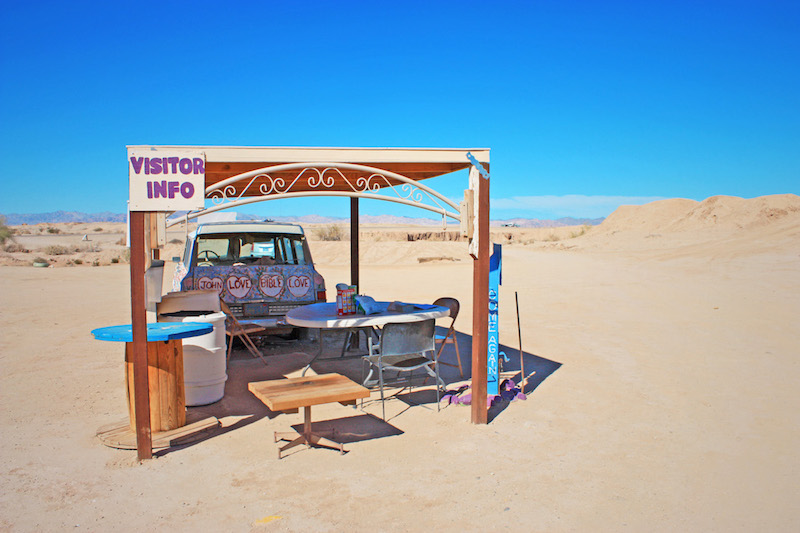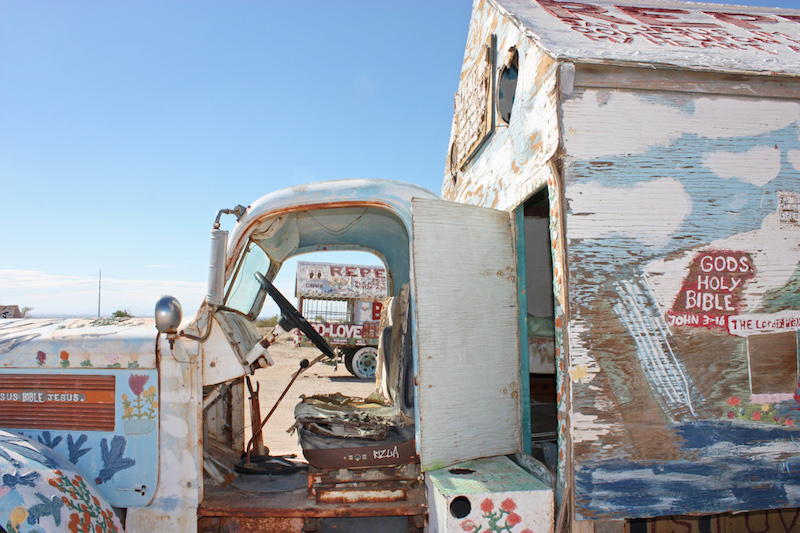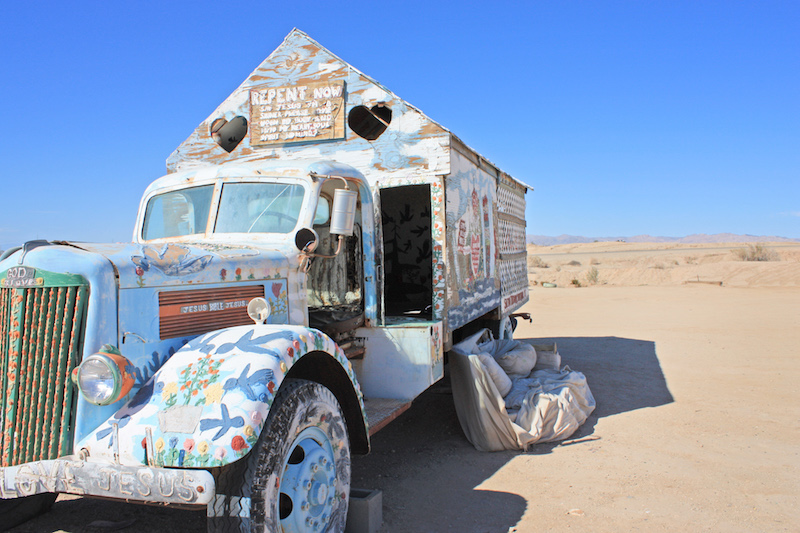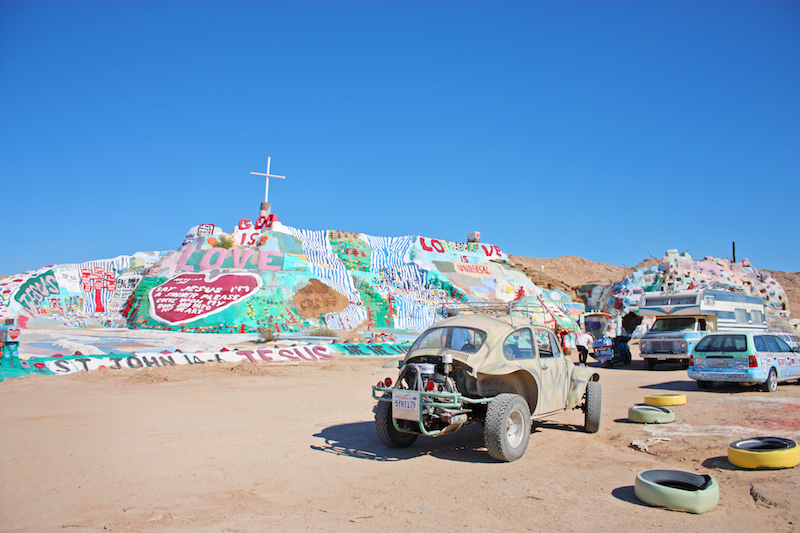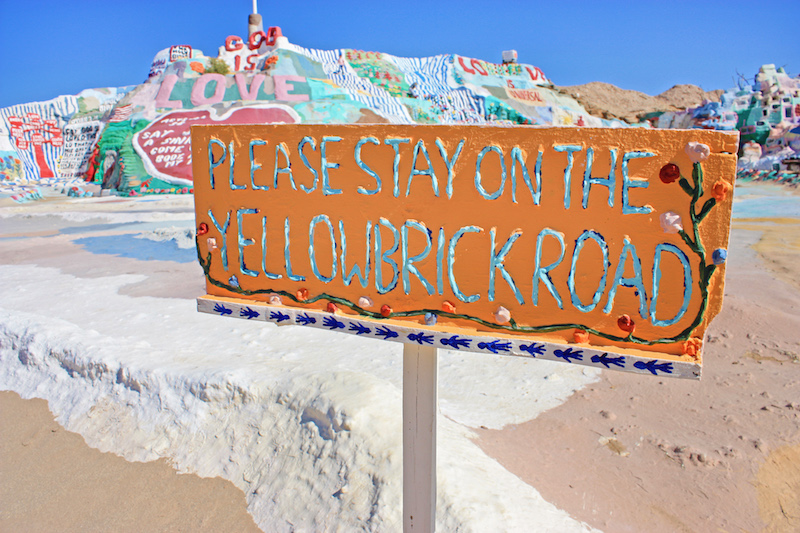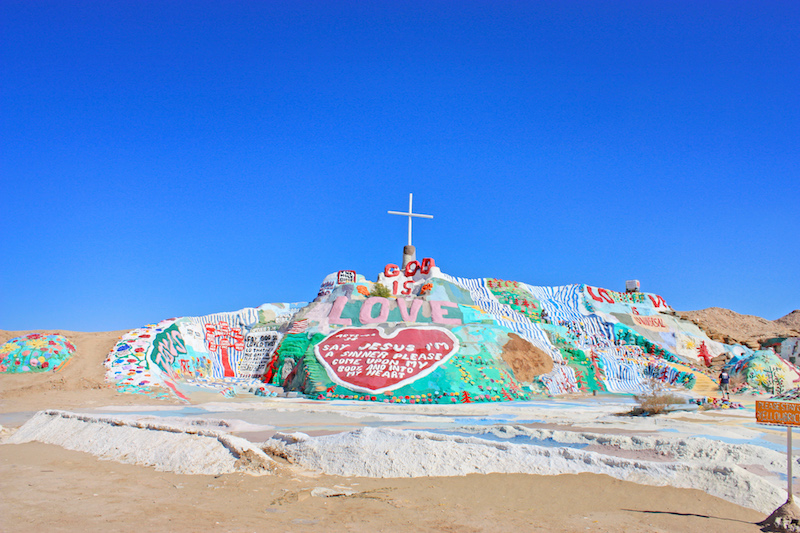 The Salton Sea Resources
Read : Salton Sea Travel Guide