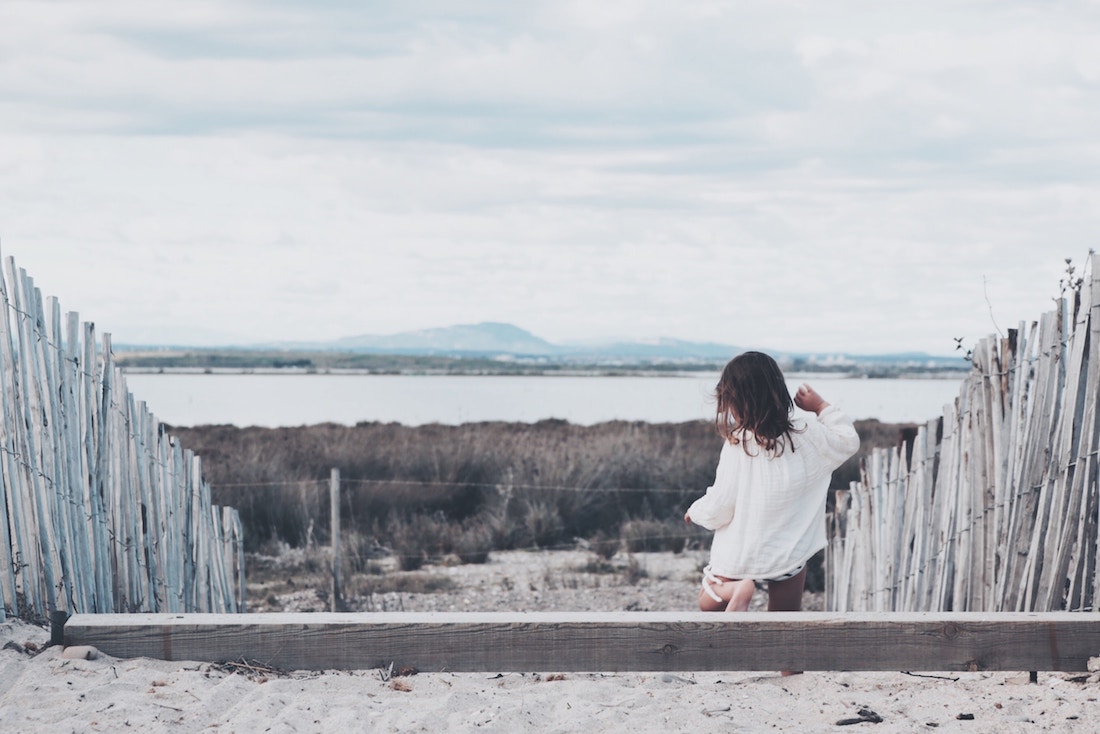 04 Mar

Real Places That Don't Exist

Powdery red sand dunes towered high above us, sprawling across the horizon. They twisted and bulged, lacking any semblance of recognizable shapes. Their tremendous size was captivating for two seven year olds – and I'm nearly certain our imaginations magnified them even more. We later learned the massive formations developed naturally along the Gulf of Mexico over thousands of years. As children, we had no interest in the formalities.

My father drove me and my cousin here on special occasions. We spent the entire ride fantasizing about our secret place, inventing magnificent tales of creation and feeling supremely lucky that we were the only ones in the entire world that knew it existed. I realize now how improbable that notion seems, but we were only seven. To us, the world was still predictable and full of magic. We believed in the Easter Bunny and Santa Claus – so it was easy to believe this enchanted land was entirely ours.

After a few visits, we agreed on the name Dinosaur Rocks. A moniker that cleverly captured both the incredible size and the prehistoric landscape of the red dunes. We dreamt up wild stories of dinosaurs strolling along the coast, kicking up the same red sand piled beneath our feet. We ran and threw our nimble bodies off low ledges, daring each other to jump further and run faster. We sifted through the clay and sand looking for fossils and excavating any tree root, seashell, or shark tooth with careful skill. My mother sent along brown-bag lunches for sustenance once we finished utilizing our archaeological prowess. Every visit came with a youthful optimism that we would make a discovery, unearth some beautiful artifact, or stumble across a new cave or crevice to explore.

Dinosaur Rocks was not just a weekend playground. It was a magical place that lured me into fairytale-like thoughts and daydreams. It taught me to let my imagination wander freely, to think grandiose thoughts, and allow myself to embrace unrestrained ideas. Exploring places so much bigger than yourself, ones that don't necessarily make sense, forces youthful minds to race with possibilities. How many places like Dinosaur Rocks existed in the universe?

Making mud pies in my Fisher Price kitchen taught me a lot about imagination, but it was contained within this tangible world. Dinosaur Rocks didn't come in a box. There wasn't an instruction book. Nobody else had one. This was our secret place, one we could use to build ideas and dreams as grand as the landscape.

Fast forward 20 years. My boyfriend and I are sitting on a rugged cement island off the coast of Uruguay. It is small, no more than ten feet long and just a couple feet wide. Pieces of washed up concrete and discarded building materials collided in a heaping and haphazard pile creating what we jokingly dubbed Ducky Island. Named after its familiar shape that from the right angle and with squinted eyes, vaguely resembled the silhouette of a duck. Pieces of debris, scrap wood, and well-placed boards connected a handful of islands to each other and to the shore.

We balanced our way to the largest of the cobbled islands and sat staring at the murmuring grey expanse of the Atlantic Ocean. The city fell silent and our backdrop swallowed us whole. For a few moon-lit hours we passed a cheap bottle of red wine back-and-forth on the edge of our temporary paradise – dreaming of islands we hadn't yet discovered. We often refer back to Ducky Island with a kind of sanguine nostalgia. How could something so relatively unimportant, a place that barely exists, cement its way into our memories?

I don't often create fictitious places anymore. The real world proves interesting enough to satisfy the wonderment I continue to accrue. Still, I can't help question whether my fasciation with imaginary places came naturally, or if those childhood weekends to fairytale landscapes helped ignite the obsession.