22 Sep

Photo Journal of a Self Drive Safari

Honestly, I can't say enough remarkable things about our self-drive Safari. We spent just over two weeks living in a truck, sleeping in a pop-up tent on the roof, cooking our meals over an open flame, all while gawking at the stunning scenery and beautiful animals. This trip was, unequivocally, the greatest adventure of my life. I highly encourage everyone to find a way to do a self-drive safari at some point in your life.

During our time in Southern Africa, I snapped way too many pictures of animals, landscapes, and oddities. I am hoping that if I share a few of my favorites, it might inspire others to start planning their own safari.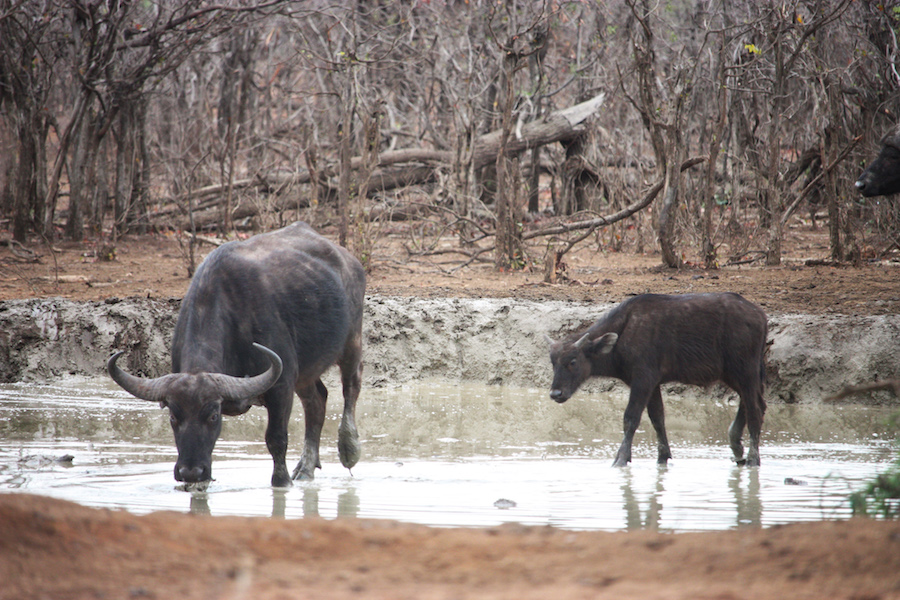 Khama Rhino Sanctuary was the first stop on our self-drive safari. We had spent our first night sleeping on the top of our truck, and woke the next morning eager to see the animals. Since this was a private park, there were no wild cats or dangerous animals, which meant we were allowed to walk the grounds. The majority of parks don't allow you to get out of your vehicle because of lions, hippos, hyenas, and other potentially deadly animals.
We had spent the previous week driving the Garden Route in South Africa and were recapping the trip while we walked. We weren't paying much attention to our surroundings since we were new to the whole safari thing and I think we both assumed we would have to walk for quite a while before we happened upon any animals. Just a few minutes into our walk, we both stopped dead in our tracks. There was a giraffe standing right in front of us. He looked at us, decided we were harmless, and continued munching on his leaves. We sat on a nearby tree stump and took an obnoxious amount of pictures in hopes of preserving our first giraffe sighting.
On this morning, we took a very early game drive through Chobe Park. The electricity in our hotel, and the entire town, went off at 6am. Shortly before that, we were woken by a staff member knocking on our door asking if the boots we had left outside on our door step were ours… they were. Since we were already awake, and quickly starting to overheat now that the AC and fan were shut off, we decided to go on a game drive. Which turned out to be one of our best decisions. Early mornings are the best time to see big game and it's still cool enough to spot wild cats.
One of the most fascinating things about our safari, was realizing how many different animals live together, eat together, and play together. We always see animals in a zoo, where they are confined and separated. It was interesting to watch the elephants, zebras, giraffe, buffalo, wildebeests, warthogs, rhinos, vultures, hippos, impala, and kudu all share the same area.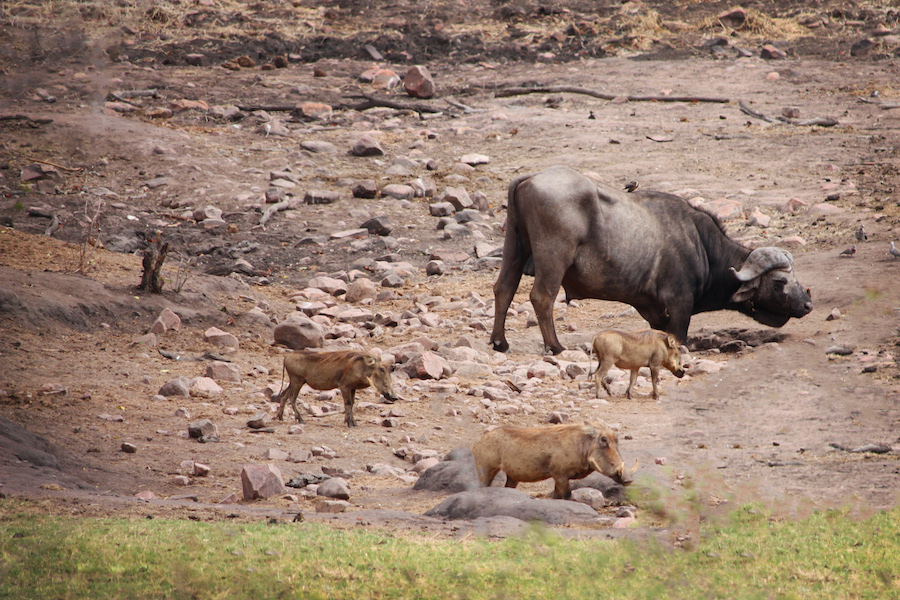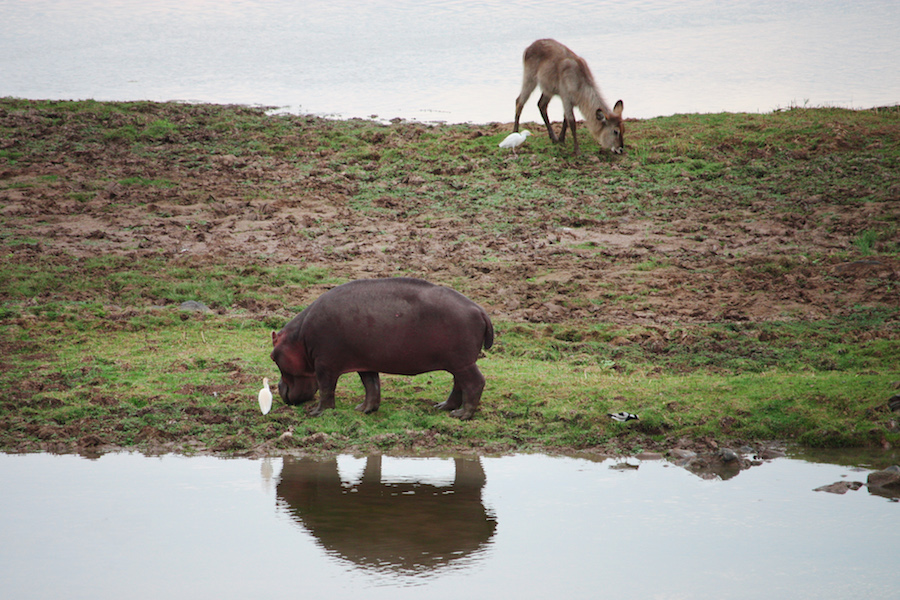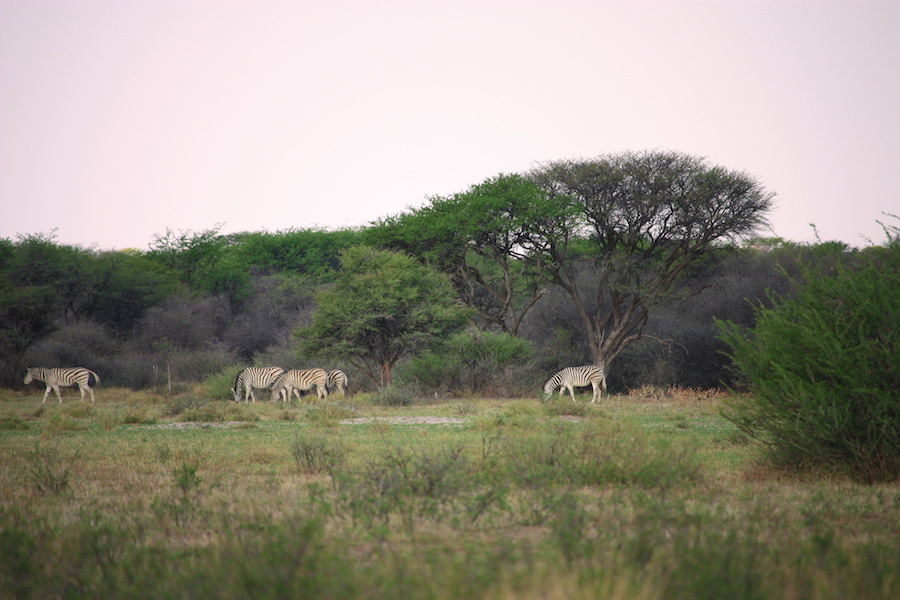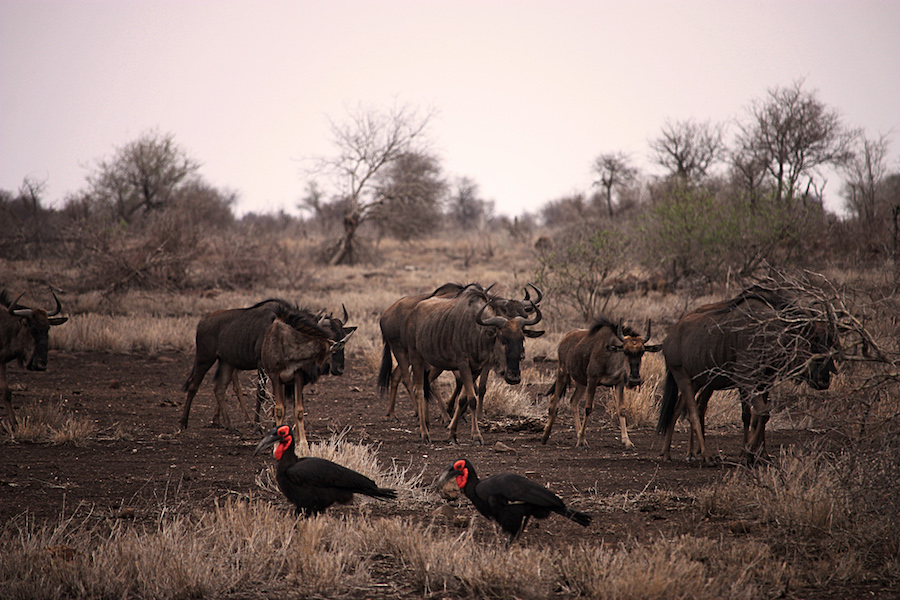 The picture you're about to see was an incredible highlight from our time in South Africa. It was our second day in Kruger National Park and we were heart-set on seeing lions. We drove around for hours, asked other travelers, and followed the maps to popular lion hangouts. Finally, someone gave us a tip to follow a dirt trail for a few miles, take a few turns, and park on the peak of a sandy hill. As soon as our truck made it up the hill, we were staring at 15 or 20 lions. As we sat there in awe, the most unbelievable thing happened. We heard distressed animal moans followed by what sounded like a stampede. A herd of buffalo came charging over a small hill right in front of us, running straight for the pride of lions. The lions jumped, roared, and lunged at the buffalo. The exchange went back and forth for over 5 minutes. Eventually, the buffalo retreated, and the lions returned to their shady tree.
I remember thinking that the landscape looked destroyed and uninhabitable. The trees had been gnawed down to twigs, any sign of greenery or life ripped from the branches. We later found out that a herd of elephants could quickly destroy an area. They would eat leaves as high as they could reach, then knock the tree over to reach high fruit or foliage. For this reason, several farmers actually paid local hunters to keep elephants off their property. Interesting, when you consider the overwhelming pressure to protect the species.
We had just finished one of the most exhilarating, taxing, and memorable drives of our life. We had taken a sandy two-track from Maun to Kasane in Botswana. The sun was setting and we needed to find somewhere to sleep for the night. While driving toward town, we had to stop to let this family of elephants cross the road; a common occurrence in these parts.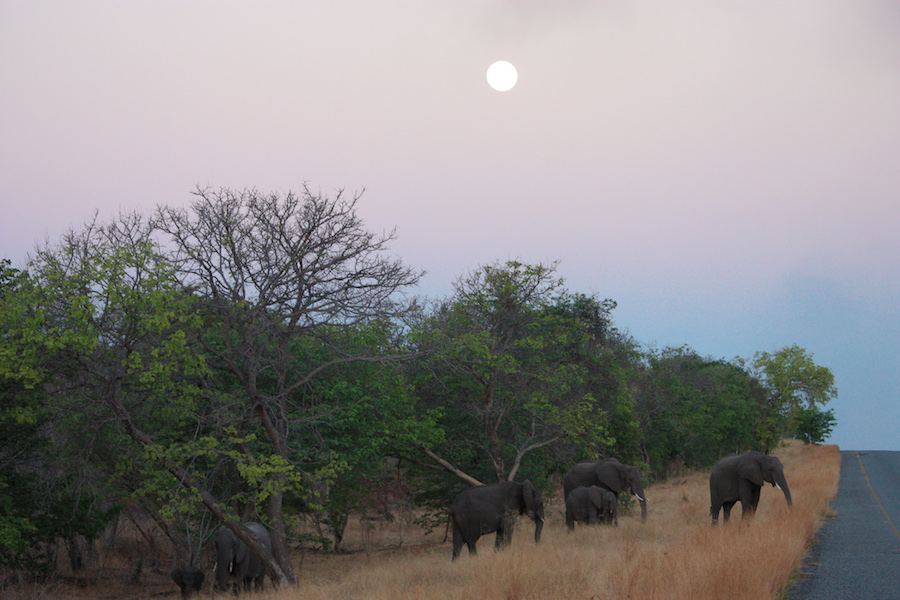 As I have mentioned in a previous story: There are few experiences in life that excite you down to your core. Few moments that leave you in awe, mouth open, eyes wide, and completely speechless. A safari is one. There wasn't a dull moment in the 2 weeks we spent driving through parks in Botswana and South Africa.
READ : 14 photos that will make you want to Safari in Africa, right now!
READ : The Road Less Traveled
READ : The Highs and Lows of Travel