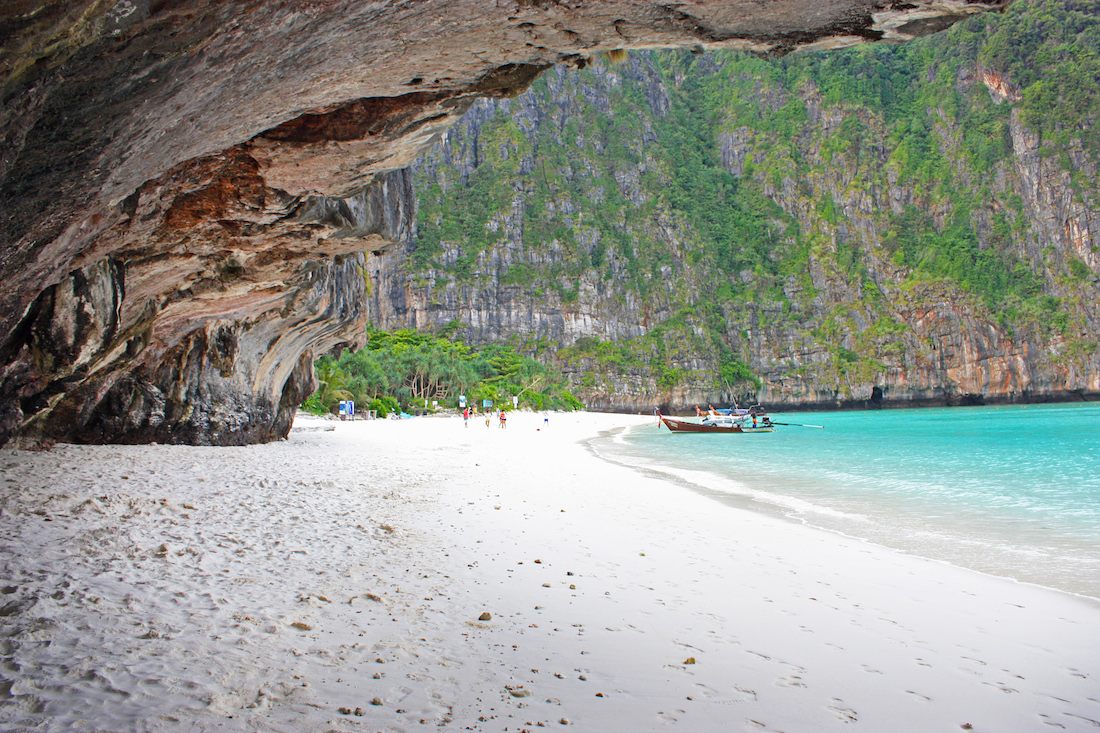 20 Jun

Choose your own adventure

When asked about my favorite city, my favorite country, the best view, the prettiest beach, I freeze for a few seconds.

I've sat for hours with a pen in my hand trying to weigh these locations, their facades, their guts. Trying to figure out where I would direct a thousand people. A place that can live up to the hype, somewhere that is enjoyable for everyone. I try to weigh positives with negatives; the food with the view, the people with the smog. I try to decide which ones look the best in photographs and at first-glance. Surely people want to travel to picturesque places, right?

Truthfully, I don't have a favorite place from my travels. There isn't one particular image, one well curated backdrop, or a perfectly lit scene that outshines the rest. When I do look back and reminisce on countries and itineraries, there are a few things that always seem to stand out.

Sleeping on the roof of a boat in Maya Bay
The world seemed to stop spinning that night. Everything we had and everything we needed was tucked in a small cove a few hours off the coast of Thailand. It was surreal and beautiful. The images from that night wade in and out of my mind in an epic display of natural splendor that I assure you only exists in the farthest corners of the world. The beach itself was just as beautiful as the photographs and honored the color corrected DiCaprio movie. But once the sun dropped behind the ocean and everyone else left the island, a rare thing happened. We were alone in a paradise that was too perfect to actually exist. Long-tail boats, curry barbecue in the sand, and an acoustic guitar set a scene that photos could never capture. We stood in awe, trying desperately to absorb as much as we could.

The ride to Semuc Champey
Standing in the back of a rusted-out pickup truck in the rainforest of Guatemala sometime around midnight. The moon and stars lit up the night sky like a kaleidoscopic blanket of glitter and glow sticks. We were on the crest of an impossibly lush mountain. Greenery exploded from every open inch of land and the sounds of exotic night creatures filled the air. The truck we had recently climbed in the back of was balancing on a muddy and deteriorated trail. Our tires mere inches from the edge of the earth. We bumped and bounced our way over poorly placed bridges and comical contraptions, gripping metal roll bars like they had the power to protect us from three thousand feet of sheer cliff. The night was electric. The emotions, the raw pleasure, and an uncontrollable high that only comes with unplanned and beautifully landscaped danger.

Sitting in the living room of a small house in Viñales, Cuba
We were celebrating the birthday of a young man that found an instant bond in my husband. The language barrier barely made a dent in their newly forged friendship. We sat with seven locals in a small and humbly furnished stucco house a few streets from the town square. We brought a bottle of local rum as a birthday gift. We were immediately invited in for hours of broken conversation and immense laughter. For nearly five hours we passed the bottle around the circle sharing lighthearted stories and an unexplainable connection with each other. A family that had very little; rationed food, no transportation, and no running water welcomed us into their home and shared everything they owned.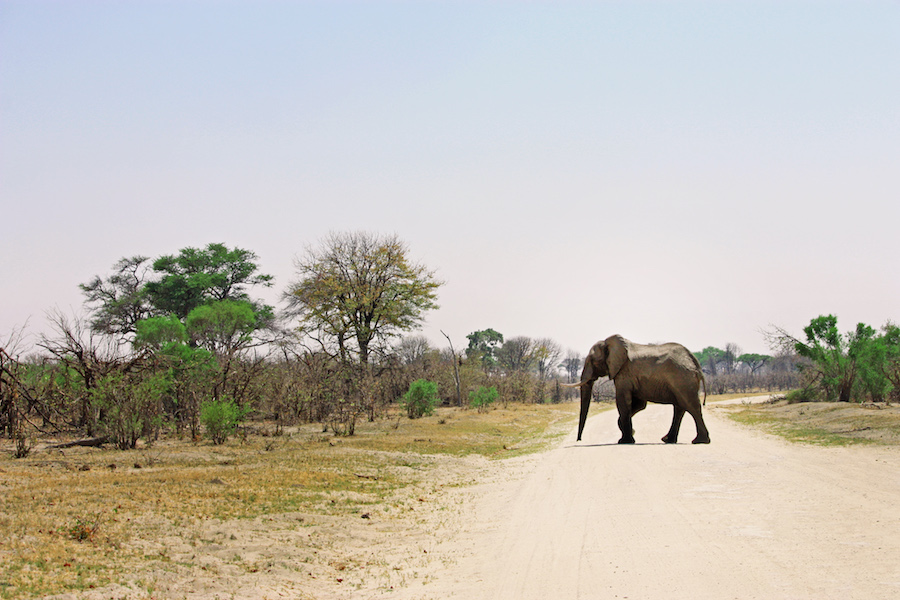 Driving across the Botswana desert
Occasionally, I find myself in situations that don't quite fit into words. Experiences that are too big to verbalize and much too extraordinary to summarize.  While I could argue that every encounter on this list fits that description, this is undoubtedly one. A dusty two-track ran across the Botswana desert from Maun to Kasane. We shrugged off the advice of locals and attempted to traverse the nearly uncrossable terrain. The hours of rumbling over thick sand, winding our way around rouge trees, and bouncing in and out of massive holes left us and our belonging in a heaping pile of uncertainty. We spent an entire day racing against sun light and our gas tank, needing to make it out of a lion infested park before the gates closed at sunset. That drive will forever be one of the greatest and most uncomfortable accomplishments of my life.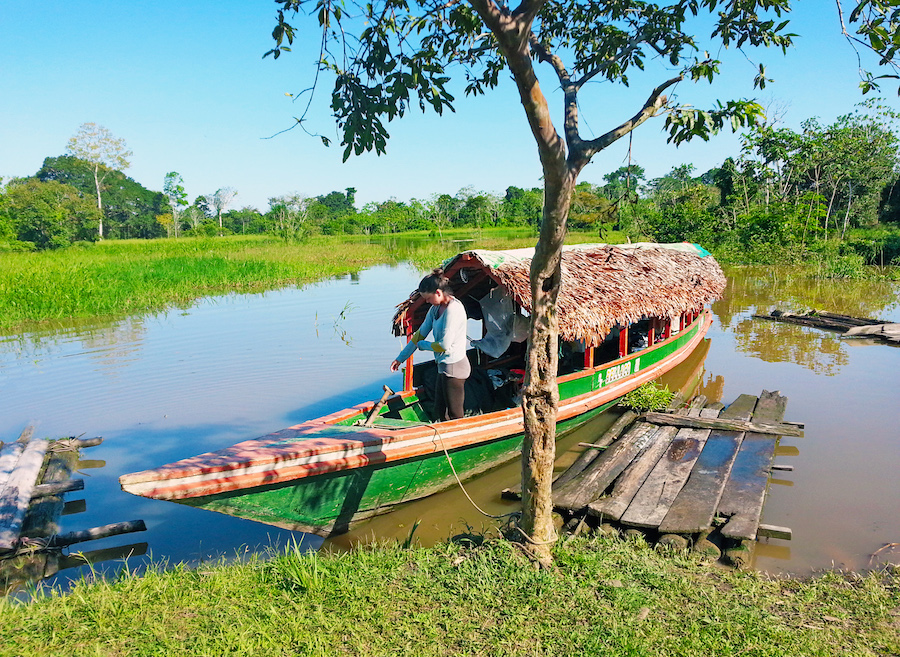 Living in a wooden boat on the Amazon river
For five days, we slept on a hammock that was strung from the thatched roof of a wooden boat on the Amazon river. We anchored ourselves in muddy waters at night and zipped ourselves in a cocoon of mosquito netting. Our evenings were spent watching the horizon for anacondas, caiman, and pink dolphins. Our days spent visiting local families in hand-built villages deep in the forest. We ate warm rice for breakfast. We used a string and a hook to catch piranhas, then watched as local women cleaned and cooked them as our dinner. For close to a week, we lived like the locals of a barely seen and extremely remote Amazonian village that was hours from any other civilization. In a last-minute decision, we exploited our gumption and placed ourselves in a wildly unpredictable, intensely foreign situation. There are some adventures that change you as a traveler, and some that change you as a person. This one did both. I have never looked at travel the same.
When I look back on my adventures, it's not always the destinations or places that stand out. The greatest memories are often plucked from unforgettable moments, not particular locations. Sometimes the beauty of a place lies in it's challenges and unpredictability. When asked to recommend my favorite places, I sometimes struggle to find the words to explain this concept. The idea that sometimes a place is nothing more than a backdrop for something bigger. I try to urge people to seek out experiences, not singular places. Don't let yourself become so bound to a specific destination that you visit just for the pretty backdrop. Travel for the experience, not the facade.