21 Aug

Room with a View : Camping in South Africa

We backed our truck up to a chain link fence in Kruger park. There was a watering hole a few feet behind it.

After two weeks, we had mastered the art of setting up camp in dusty African parks. We immediately fell into routine. Aaron dropped the ladder that led up to our pop-up tent. I unlocked and opened the storage areas in the bed of the truck. I climbed up the ladder and pushed all four awnings out, stuck metal bars in the slots to hold them up, then unfolded the thin mat that was our bed.

As I zipped up the last window, Aaron was finishing lifting our storage boxes out of the truck. As I popped my head out of the tent, he tossed our pillows and blankets up. I laid them out in the most comfortable way possible, while Aaron set up the folding table and chairs. Done.

At the beginning of the trip, this took us nearly 20 minutes and several grunts and moans. Two weeks in, we could set up our entire campsite in under four minutes. A small but oddly satisfying feat.

This night in particular was one of my favorites. The watering hole behind our truck attracted constant herds of elephants and buffalo. I laid in our tent with my head propped up on pillows, watching families of elephants fight over the muddy pit and other stray animals take a break from the heat. The fading sun set the perfect scene to capture some of my favorite photos. This may have been the best view of the entire trip.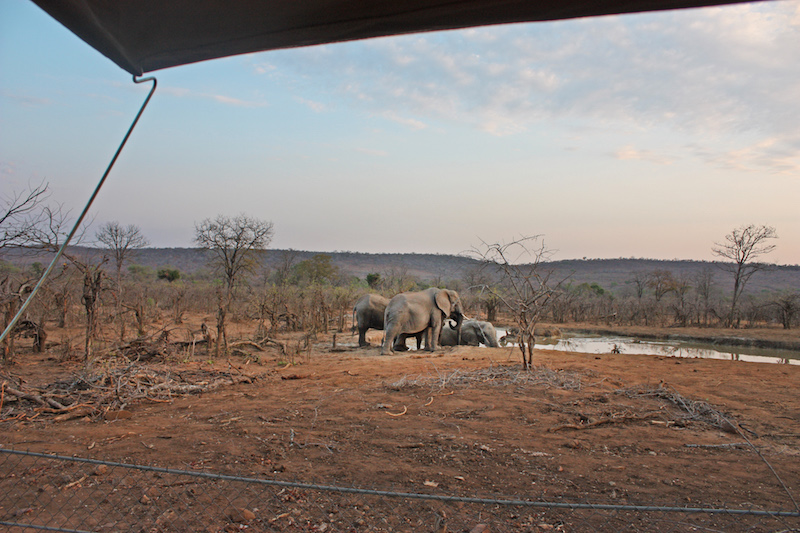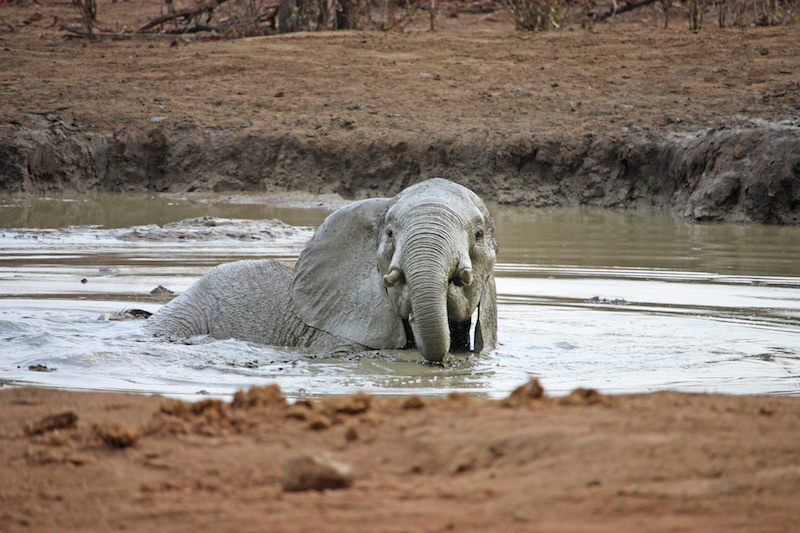 Looking for more inspiration for your Safari in Africa?
READ : 14 Photos that will make you want to Safari in Africa right now!
READ : 5 Reasons you should Self-Drive Safari in Southern Africa, right now!