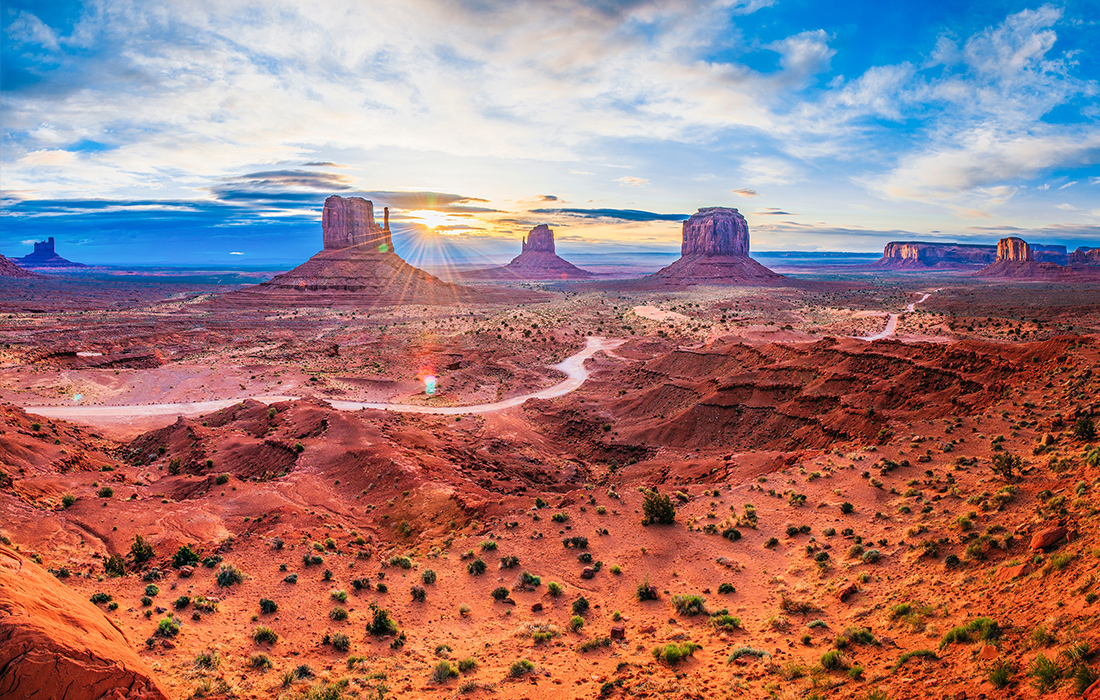 30 May

BUCKET LIST + MONUMENT VALLEY
DARE TO GO.

I can speak to my soul only when the two of us are off exploring deserts or cities or mountains or roads.
Paulo Coelho
BUCKET LIST +
Monument Valley, Arizona and Utah
37.0042° N, 110.1735° W
Monument Valley is a red-sand desert region perched on the Arizona-Utah border. It is known for the towering sandstone buttes of Monument Valley Navajo Tribal Park. The region is characterized by a cluster of vast sandstone buttes, the largest reaching 1,000 ft above the valley floor. The fragile pinnacles of rock are surrounded by miles of mesas and buttes, shrubs, trees, and windblown sand, all comprising the magnificent colors of the valley.

Download our BUCKET LIST + MONUMENT VALLEY printable