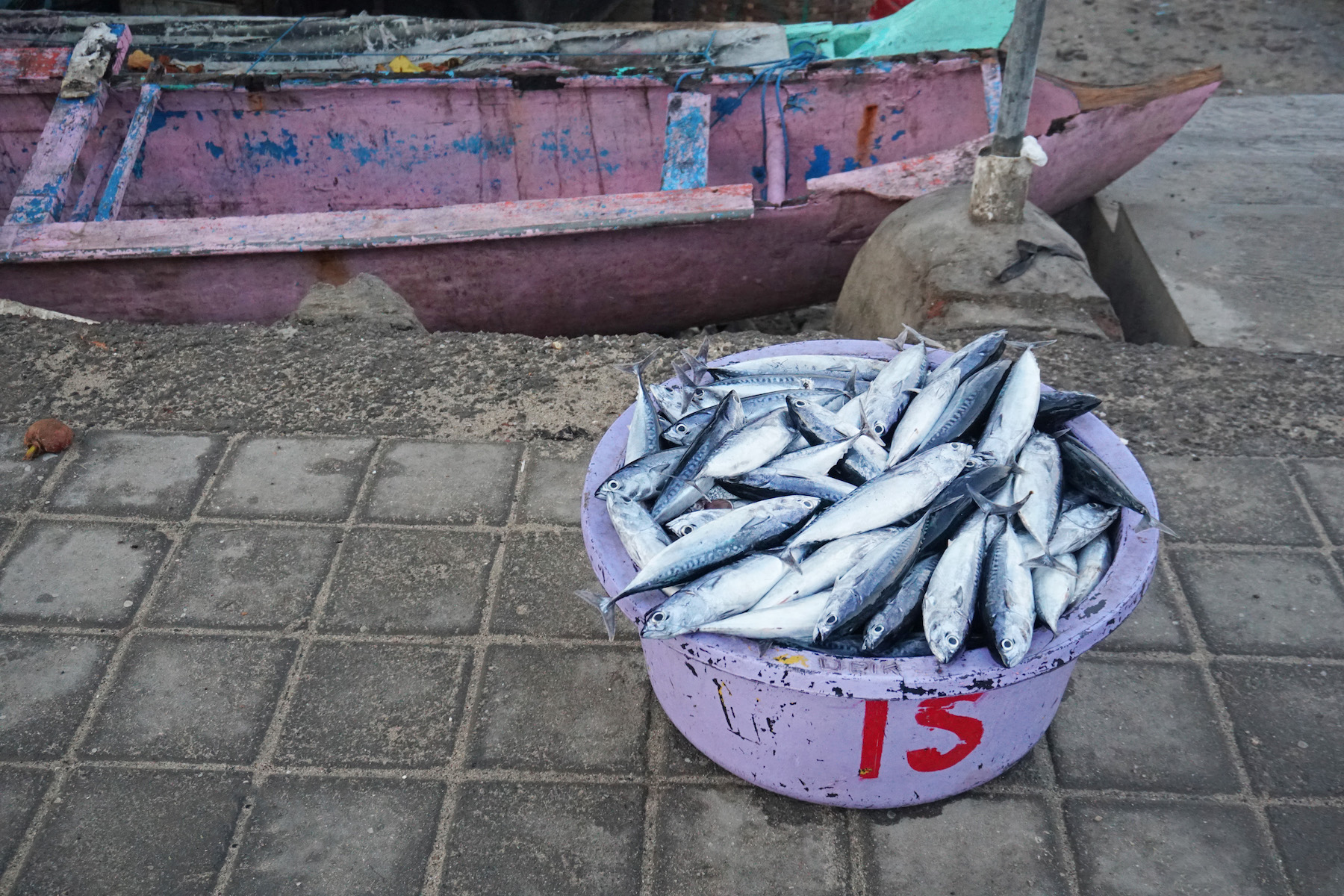 17 Feb

7 Interesting Local Markets from Around the World

When standing in a local market tucked down dusty roads in small Indonesian towns, I find myself captivated by the delicate, handwoven baskets used to hold vegetables, the elderly women sitting cross-legged on dirt floors selling fried tempeh from steaming aluminum pots, the colorful displays of hand-harvested fruits and vegetables, and the smell of incense and fresh flowers used for daily offerings to Gods I know nothing about. I am awed and mesmerized by the inner-workings, the cadence that keeps each market flowing, the sensory overload from vibrant colors, the sounds of animals and bartering, and the lively smells that tie it all together.

Street markets in foreign countries provide a rare and authentic glimpse into the culture and the habits of the local people. As you stand there and observe this labored – yet strikingly simple – display, you realize that you are standing in their everyday. For a few minutes, you can take part in the local customs, dine on local fare, and witness the daily life of people in a foreign place.

Here is a glimpse at some unique markets + stalls around the world:
1: Mercado De Sonora – Mexico City, Mexico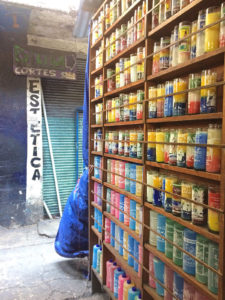 A notoriously bizarre street market in Mexico City known as the market of witchcraft, spells, and esoteric rituals. Here you will find stalls filled with homemade potions, elaborate voodoo dolls, carved wooden heads, heaping piles of dried herbs and flowers, dried snake skins, animal pelts, elixirs expected to help with every possible ailment or disease, and overstuffed cages bursting with rabbits, dogs, rodents and roosters. At the market entrance you will also find the usual fruit stalls, trinket booths, and shopping carts filled with sugary drinks.
2: Carmel Market – Tel Aviv, Israel
The Carmel Market offers an incredible collection of local food and culture. Here, you will find technicolor selections of fruits, vegetables, and well-balanced triangular mounds of spices. There are an abundance of delicious food stalls urging you to spend your entire budget on falafel pitas, sticky baklava, homemade tabouli, and fresh squeezed pomegranate juice. One trip through this market is never enough.
3: Jimbaran Fish Market – Bali, Indonesia
This local Balinese market is known for its early morning fisherman and extensive seafood selections. At daybreak, wooden boats dock on the shore while local fisherman unload buckets and boxes of freshly caught, still crawling and squirming sea-life. Women count and organize the catch into Styrofoam coolers, local restauranteurs select and gather fresh catch for their daily menus, and tourists like us flock to witness it all. Along the market are numerous stands and restaurants all vying for the opportunity to cook up your purchase while offering unrivaled views of the market and cold Bintang.
4: Fruit Stands – Havana, Cuba
In Cuba, modern grocery stores simply don't exist. Families are allotted specific food rations by the government and every family is given the same items. Each week the family goes to their local market to pick up their food allowance: a few eggs, some rice, butter, bread, and ham. On birthdays and weddings, they get beer and one bottle of rum. Children and pregnant women get milk. A modest selection of local produce can be purchased from street vendors. The street carts and stalls in Havana are usually an experience all their own.
5: Fruit and Vegetable Stands – Holbox, Mexico
While there isn't one central market in Holbox vying for attention, there are strings of stalls selling ripe selections of exotic fruits, juices, eggs, and if you're lucky, cochinita pibil tacos. Food vendors line the local square at night, but a row of miniature markets around the tiny airport offer the best in local produce.
6: Kep Crab Market – Kep, Cambodia
At the heart of Kep is a vibrant crab market. While most Asian markets lore you in with colorful fruits and elaborate displays of local produce, this market has one purpose: seafood. Local fisherman can be seen carrying in the day's catch from sun bleached fishing boats lining the water's edge. This market is known for its Kampot pepper crab, combining the local, indescribably delicious, fresh and green Kampot peppercorns with daily selections of freshly caught crab.
7: Mercado Antón Martin – Madrid, Spain
This unassuming market is one of the best in the city! You will find grocery vendors selling cheeses, dried meats, the ubiquitous Jamón ibérico, along with fruits and vegetables. There are enough food stalls to satisfy any craving, from local delicacies to international cuisines. Along the outside of the market are tiny stands serving beer, wine, and delicious take away food options.